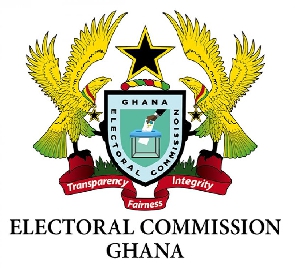 Dr. Gabriel Dei Yeboah, the Electoral Commission of Ghana's Bono East Regional Director, has commended stakeholders, particularly the NPP and NDC, for conducting themselves very well, making the first week of the ongoing Limited Voter Registration exercise very successful.
The EC Director reports that the peaceful voter registration exercise in Techiman South Constituency, a flash point in Electoral activities, has been ongoing since September 12th, and he is optimistic that this will continue until after the 2024 General Elections.

He stated that this is the essence of democracy, and if the two parties continue to collaborate, we will have a beautiful democracy.

"You are aware that whenever parties gather for an exercise, you are likely to record minor squabbles, especially when the NDC and NPP are involved. However, no misunderstandings have occurred since the registration process began. As a result, I would like to thank these parties for their efforts. I would encourage them to keep going. Elections may come and go, but we will always be one people."

He also reported that 11,148 people have been captured in the Bono East Region, with Techiman South Constituency having the highest number of Registrants.
He noted that the figures were encouraging and that there had been no major challenges in the ongoing exercise.

He explained that this was due to the efforts they had made to make the process run smoothly.

He advised against the registration of minors, emphasising that those under the age of 18 should not be used for such purposes because registering as a minor means giving up your rights as a child in exchange for the right to vote. You've also set yourself up for future premature retirement".