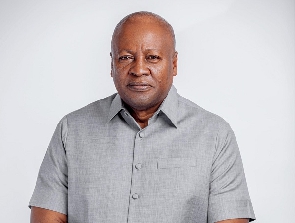 The Colleges of Education Teachers Association of Ghana (CETAG) has firmly opposed a proposal by John Mahama, the flagbearer of the opposition National Democratic Congress (NDC), to eliminate licensure exams for teacher trainees.
John Mahama had pledged to cancel these exams during his 'Building Ghana Tour' in the Bono Region, arguing that subjecting teacher trainees to an additional assessment is unnecessary.

Contrary to Mahama's stance, CETAG asserts that licensure exams play a vital role in ensuring the competence and quality of future teaching professionals.

Prince Obeng Himah, the President of CETAG, highlighted the distinct nature of teacher training compared to other professions, stressing the profound impact educators can have on entire generations.
In an interview with Citi News, Himah stated, "In my opinion, it is something that is good and it shouldn't be cancelled. That is CETAG; we have stated that we should implement what we agreed two years ago when we had a conference that the students wanting to enter the teaching profession should be subjected to entrance exams."

Ghana's leading digital news platform, GhanaWeb, in conjunction with the Korle-Bu Teaching Hospital, is embarking on an aggressive campaign which is geared towards ensuring that parliament passes comprehensive legislation to guide organ harvesting, organ donation, and organ transplantation in the country.

NAY/BOG