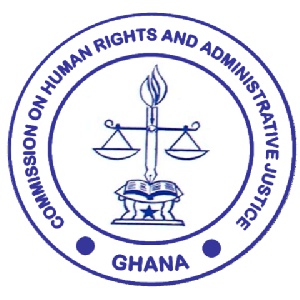 Wed, 31 May 2023 Source: GNA
The Commission for Human Rights and Administrative Justice (CHRAJ) has held a day's stakeholder institutions consultation workshop for inputs into the Commission's National Action Plan (NAP) on Business and Human Rights (BHRs) in Sunyani.
The participants were drawn from the public sector in the Bono, Bono East and Ahafo Regions.

Organised in collaboration with the Ministry of Justice and Attorney-General, the essence was to deliberate and collect inputs to shape the NAP to allow for the implementation of the United Nations Guiding Principles (UNGPs) on BHRs in Ghana.

Consequently, the NAP would provide a blueprint and guidance to state actors (public sector) to work within the confines of the laws that established them to ensure accountability to the people to protect their human rights.

Against this background, the Commission with support from Oxfam and Frederick Ebert Stiftung, Ghana earlier in July 2020 launched the National Baseline Assessment (NBA) and an 18-Member Steering Committee was therefore inaugurated to draft the NAP on BHRs.

Addressing the participants, Mrs Mary Adjeley Nartey, the Co-Chair of the NAP Committee and Director (human rights), CHRAJ said Ghana had ratified most of the United Nations human rights instruments or treaties and was primarily under obligation to respect, protect and fulfill the fundamental human rights and freedoms of all persons living in Ghana.
She said to ensure compliance with those international human rights standards and principles, the United Nations Human Rights Council therefore adopted the UNGPs on BHRs in June 2011 because the realisation of human rights required a complementary approach.

Mrs Nartey explained the UNGP was a global framework to ensure states performed their obligations to protect the fundamental human rights of all persons and ensure businesses complied with all existing human rights laws or regimes both internationally and nationally.

The UNGPs, she said would thus address human rights abuses arising out of the negative impacts of their business operations such as air pollution, oil spillages, pollution of water bodies, environmental degradation, destruction of farmlands affecting livelihoods, child labour, gender discrimination and inequalities.

It would also provide remedies to any person within their value chain like employees, indigenes, service providers, children, women, persons with disabilities (PWDs) who might suffer human rights abuses, Mrs. Nartey added.

She said the UNGPs entreated businesses to conduct human rights' due diligence and develop human rights policies among others aimed at addressing the negative impacts of their operations
Alhaji Gawusu Abdul-Wadood, the acting Bono Regional Director of CHRAJ in a welcoming address said Ghana had a lot of coup d'états before the fourth Republic, saying the underlying reasons were corruption and the violation of human rights.

He noted there was still that perception and widespread corruption, yet the country in the past three decades had operated uninterrupted constitutional democracy.

"A nation that has so much respect for human rights, or reciprocal respect for each other's rights is less prone to conflict, the more human rights the fewer conflicts, the less human rights the more conflicts', Alhaji Abdul-Wadood stated.

He stressed the need for citizens to appreciate human rights and entrench a culture of respect for human rights in the system, by respecting human rights and observing human rights values and norms.

Alhaji Abdul-Wadood hoped in that regard "we would be able to reduce corruption to the barest minimum in the country."
Source: GNA