▶ Click Here for Full AFCON Coverage ◀
The Commission on Human Rights and Administrative Justice (CHRAJ) has signed a contract worth G¢17.8 million with Cymain Ghana Limited for the reconstruction of the Old Parliamentary Chamber and adjourning offices.
The contract signing ceremony, which took place on Thursday in Accra, was between Mr Joseph Whittal, Commissioner, CHRAJ, and Mr Joseph Ofosu Appiah, Contract Manager, Cymain Ghana Limited.

The Architectural and Engineering Services Limited (AESL) is providing consultancy services for the project.

The four storey complex, which is being financed by the government, is expected be completed within 18 months.

The main chamber would have a sitting capacity of 500 to 700 and several committee rooms.

He expressed gratitude to government for the release of funds for the project and allowing them to enter into the contract.
Mr Whittal said the resourcing of CHRAJ had undergone some major improvements in recent times, which started with the major issue of the attrition of their legal officers to other places.

"Fortunately the previous the government was able to approve the placement of the lawyers in this Commission their salaries with that of the Attorney General Department and at the same time with that of the lower staff of the bench of the Judicial Service," Mr Whittal said.

He explained that this had gone a long way in stopping the movement of their lawyers to other places.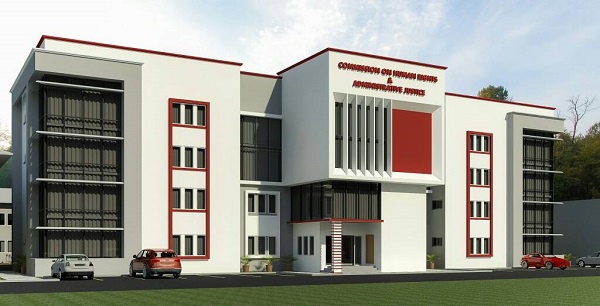 He noted that in past, the Commission usually found it difficult to attract lawyers for employment because of the low salary levels; however, this year when they advertised for lawyers to fill vacancies, they had lawyers moving from other public service organisations to work at the Commission.
On their commitment to fight corruption, the Commissioner said this was manifested in what they do with regards to the National Anti-Corruption Action Plan (NACAP).

He said the Commission plays a vital role in the area of monitoring and coordinating all activities in relation to the implementation of the NACAP.

He expressed gratitude to government and further and called for the timely release of fund to the contract for the project to be executed on time.

He announced that in some few weeks' time, the Commission would be taking delivery of some vehicles from the government to facilitate its work.

Mr William Sackey, Project Coordinator, AESL, said they would not tolerate any sordid works by the contractor; declaring that "we will make sure that we get value for money".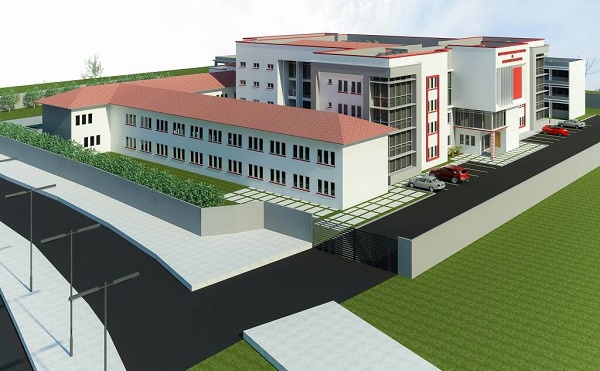 Mr Ofosu Appiah said Cymain Ghana Limited's mission was to execute quality works that was able to meet the expectation of their clients within budget and on time.

It would be recalled that on December 19, 20013, the Chamber of the Old Parliament House, which was then housing the Sole Commissioner of the Judgement Debt Commission, was consumed by destroying documents and properties of the Commission.

Subsequently, the CHRAJ (owners of the premises) with the help of government had to pull down it, which had necessitated the signing of the new contract for its reconstruction,