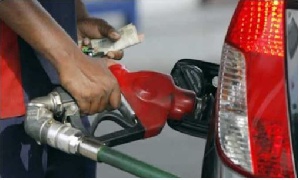 The Council of Chamber of Petroleum Consumers (COPEC) has given government a 60-day ultimatum, to address issues of concern to the petroleum consumer or face its wrath.
These concerns include the reduction of the Sulphur content in fuel further from 500 ppm to 10 ppm, reduction in the price of petroleum products and a cut down of taxes on petroleum products.

The National Petroleum Authority has come under heavy criticism from the public and other stakeholders, after a survey by the African Centre for Energy Policy (ACEP) and Public Eye, a Swiss-based energy think tank revealed that the fuel that was imported into Ghana contained high Sulphur content that was harmful to humans and motor engines.

In an exclusive interview with 3FM BUSINESS, Executive Secretary of COPEC Duncan Amoah says the executive council has given government 60 days to respond to these issues.
"With issues regarding the dirty fuel, government has up to the end of the year to resolve it. Ghanaians want a further reduction from the 500 ppm to 10ppm and the council was emphatic on it. We are concerned about our environment, our lives and the vehicles, and by next year January, we want change", he stated.

He reiterates the council will continue engaging the NPA so the consumer is not shortchanged "We will not relent on our efforts. We will engage the NPA and our lawyers till the right thing is done.

If we persuade them and we don't see nay change, then force will be applied," he stressed.