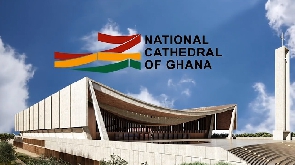 The Board of Trustees of the National Cathedral project have announced the appointment of an auditor amid raging controversy about how funds for the project have been expended.
The project has recently been in the news for all the wrong reasons, thanks to a slew of allegations leveled against the board and its secretary, Rev. Victor Kusi Boateng, by Member of Parliament for North Tongu, Samuel Okudzeto Ablakwa.

Call for audit by two board members

The latest call for an audit was made on January 23 through a leaked memo by two members of the board– Archbishop Nicholas Duncan-Williams and Reverend Eastwood Anaba.

The duo also called for a halt of the entire project until after the audit, and until such a time the economic situation and 'atmospherics' in the country are conducive.

Board submits to statutory audit
The board in a statement dated January 24, 2023, announced Deloitte as auditors, adding that Parliament and any other statutory body can also probe into the project independently.

"The Board is already in discussions to engage Deloitte, which accepted to be the auditors when the National Cathedral was registered, to commence the normal statutory audit.

"In addition, the project submitted all relevant documentation on the project to Parliament in December 2022," the statement signed by Board Chair Apostle Poku Onyinah read adding that the board was ready to submit to any parliamentary commission or audit.

CHRAJ ropes Board into Ablakwa's petition

The statement also revealed that the Commission on Human Rights and Administrative Justice (CHRAJ) had made the Board a respondent in an investigation it is to conduct following a petition by Okudzeto Ablakwa.
Ablakwa dragged Reverend Kusi Boateng to CHRAJ early last week after publishing, on social media, a series of allegations against the clergyman in respect of payments by the National Cathedral to JNS Talent Center, a company closely associated with Kusi Boateng.

Among other allegations, the MP alleged irregular payments of some GHC2.6 million from the National Cathedral accounts to JNS, where Rev. Kusi Boateng is listed as a director with his other 'official name 'Kwabena Adu Gyamfi.'

The Cathedral has formally rejected the allegations of irregular payment explaining that the accused only extended a loan to the board and was later paid a full refund without interest.

SARA/SEA