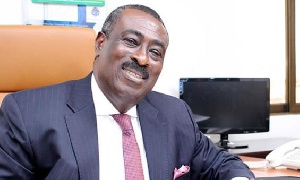 A retired Captain of the Ghana Armed Forces, Budu Koomson, has said the Ghana Armed Forces has shown immense discipline for not causing a bloodbath after the gruesome lynching of Captain Maxwell A. Mahama by some irate youth at Denkyira Obuasi in the Central Region.
Capt Koomson (rtd) said even though he would have wanted "retribution", he believes it will not happen because there has been much progress made in the Ghana Armed Forces over the years.

Speaking on the lynching incident in an interview with Nana Aba Anamoah on Tuesday May 30, Capt Koomson (rtd) said: "I am full of emotions and anger, at who I don't know.

"Those perceived to be party to the act should fear because we have the authority of the state which is the police and when the police can't handle things they call in the military as a backup. There has been an incipient tendency towards lawlessness in the country, to the extent that we have replete police station attacks with impudence. …Now they have gone beyond the fear of the state to the last bastion that comes to support.
"Mob action is a threat to democracy itself and it has to be handled with the maximum force one can muster.

"Let me say that inasmuch as I am frustrated and sad with what has happened… my emotional animal instinct would have loved retribution. I am also glad that Ghana has changed from the times when we were in uniform. ... But we have moved on, which shows that we have made progress. To the extent that the military can take this provocation and still exhibit such high standards of discipline that they haven't gone on a high rampage and they haven't also spilled blood shows that we have made progress but painful progress."