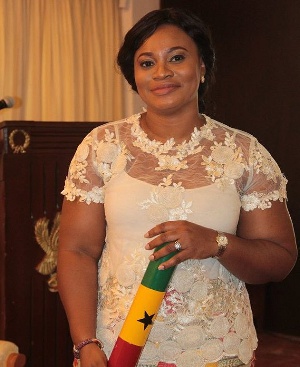 The appointment of the Electoral Commission Chairperson, Charlotte Osei under his regime, has been cited as one of the worst decisions, former President Mahama took.
Leader of the All People's Congress, Hassan Ayariga said former President Mahama did not do Ghanaians any good by appointing Osei only for her to come and create a mess at the commission.

"I have nothing against the EC but I have something against her leadership[Chairperson]. And that is why I said this woman is not fit. For God sake and with due respect to former President, that was the last and the worst mistake he made in appointing Charlotte Osei as the Chairperson, and I still stand by that statement,"Ayariga told host Fiifi Banson on Anopa Kasapa on Kasapa 102.5 FM."

Ayariga said he finds it very difficult to understand why Charlotte Osei, is still at post in view of the various corrupt allegations leveled against her by some of her own workers.

Meanwhile, some pressure groups say the EC boss and her two deputies embroiled in the trade of accusations and counter-accusations should be made to step aside.

Some two leading governance think-tanks, the Institute for Democratic Governance (IDEG) and Civic Forum Initiative said the internal wrangling at the EC could create what they described as "institutional paralysis" if it is not dealt with expeditiously.
The two groups in a joint statement Wednesday, said there is the need for the three Commissioners engulfed in a turf war to step down to make way for a proper probe into the impasse at the commission.


EC boss debunks allegations levelled against her by unfazed staff by GhanaWeb on Scribd