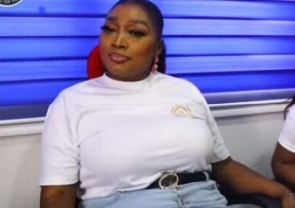 Queen mother of Kutunse, Naa Joormo Akua Dedaa I, has urged mothers of victims of defilement not to prevent their daughters from speaking out.
The queen said there is a prevalence of social vice in society because victims are not made to open up.

Speaking to crimecheckghana.org, Naa Joormo Dedaa I who is also the leader of a rights advocacy group, Perfect Ladies International was unhappy with some mothers, who in protecting their daughters from shame, prevent them to speak about their ordeal.

The worried traditional leader said such a decision rather bolsters suspects to continue with the act.

This, the right activist says has led to an increase in the vice because suspects go free.

"Come out and talk about it. Do not be shy because it is not your child's fault it is the suspect's.

"There is a huge number of victims who have not been served justice," she cried out.
She also bemoaned the prevalence of the social vice which she attributed to settling issues at home and sweeping it under the carpet.

Naa Joormo Dedaa I said it was important that victims of defilement get support to get justice.

"I faced many obstacles when I intended to get justice for a victim. Even my Chiefs did not support me. The law enforcers told me to drop the case so eventually, I was unable to get justice for the victim because there was no support for me," she recounted her move to get justice for a 7-year-old defiled girl in her community.

At the back of her stalemate encounter with justice, she led Perfect Ladies International to seek collaboration with Crime Check Foundation (CCF) to fight for justice for victims of defilement.

The group has been in existence for five years and focuses on social issues relating to women and children.

CCF would through its medium fight for victims of defilement who have been denied justice.