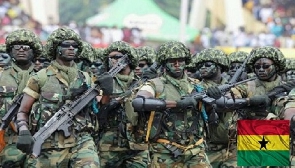 Five people were injured in a clash between residents of Bibiani Zongo and Asante Gold Corporation military guards.
However, the cause of the clash is currently unknown.

Assembly member for the area Abdullah Adams speaking on the issue said "We heard one of our colleagues had been shot by the mineworkers. As an assemblyman, I had to approach the management to ascertain the situation because there has been a prolonged dispute between the workers and the community, so there is the need to resolve the concerns."
"What I realized upon my return to the hospital was that the victim had been severely injured. We decided to approach the military commander to call his men to order because we cannot bear the shooting from them. When I got there, one of the military men beat me up. The police are yet to comment on the matter.