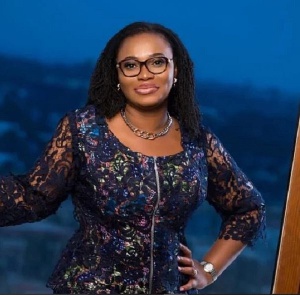 A lecturer at the University of Ghana, Prof. Ransford Gyampo has suggested a complete overhaul of the Electoral Commission, while an investigation is launched into the recent allegations emerging from the leadership and staff of the institution.
This, according to the political scientist, will restore some sense of integrity to the EC, in the face of the of the scandal brewing. He said, for the citizenry to maintain their faith in the institution, it was necessary that the leadership step down, in order for the issues emerging be quickly resolved.

The lecturer was speaking in an interview with Accra FM on Monday, when he said, if the situation is allowed to escalate, the EC might not be able to land back on its feet to facilitate the credible election process again.
"I am not calling for the removal of the EC boss but we need to find ways of dealing with the matter and restore peace at the EC. If that does not work, we can close down the entire commission and restructure it, this may be a radical way to go but I will support it," Gyampo said.

He noted that the public was unsure of the EC's credibility at the moment, and this could negatively impact the next election period. Meanwhile, the Deputy Commissioner in Charge of Operations, Amadu Sulley has debunked the corruption allegations leveled against him by the EC chair. He said Madam Charlotte Osei's allegations were untrue, he was seeking legal advice on the best way to resolve the situation.