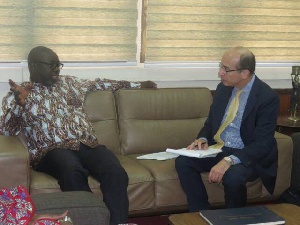 Minister for Lands and Natural Resources Kwaku Asoma Cheremeh has dismissed claims by a section of the International community claiming that children found in cocoa farms are engaged in 'Child labour'.
Mr. Asoma Cheremeh explained that per the age old tradition as Africans and for that matter Ghanaians, children found in cocoa farms provide assistance to their parents and more so their presence in the farms provide them an opportunity to learn on the farms thus attempts to describe such acts as child labour must be rubbished.

The Minister said the time has come for stakeholders in the cocoa and Forest Initiatives to also attract many more young people to cultivate cocoa, adding that the enterprise has been left in the hands of the aged and elderly.

Mr.Kwaku Asoma Cheremeh stated this when the Chairman of the World Cocoa Foundation called on him on Friday September 28. The Chairman was in the office to among other things pledge the foundation's commitment towards assisting the government of Ghana to protect the ongoing depletion of the country's forest cover through activities such illegal mining.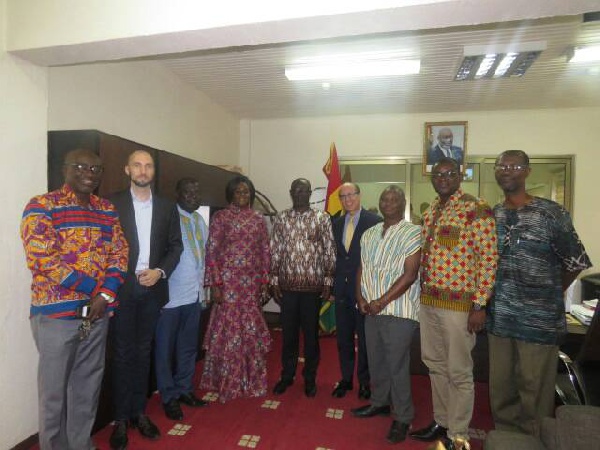 He also reminded the Sector Minister about the hosting of the forest cocoa initiative secretariat in the Ministry and the visit of the Prince of Wales to Ghana from 1-5 November this year, which has a greater focus on cocoa and the Forest Initiative.