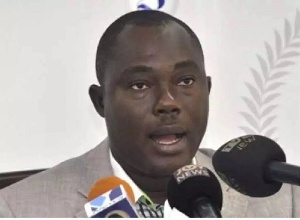 Hassan Ayariga, the founder and 2016 flagbearer of the All People's Congress (APC) has turned on outspoken political science lecturer, Dr. Ransford Gyampo.
According to Mr. Ayariga, the lecturer who appears to have attained an impressive education status, made some comments about him that were void of any 'common sense'. "He attained professor status without common sense …..Book sense is different from common sense because our grandfathers did not go to school but they properly took care of our water bodies. I pity the students he teaches. He should come and receive lectures from me about all inclusive governance," he said.

Mr. Ayariga was reacting to the lecturer's defense of the Ambassador-at-large role that was conferred upon PNC's Dr. Edward Mahama. Mr. Ayariga had mocked the PNC flagbearer for accepting the role, describing it as an 'errand boy' position, which has no significant set of responsibilities.

Dr. Gyampo has debunked Ayariga's description of the role, stating is was a regrettable stance and that people should not pay attention to his taunts. However, Mr. Ayariga has fumed at this assertion, saying he is not wrong because the position requires running errands for the presidency, hence his use of that term.


He further called out the lecturer for only reading a dictionary for a simple literal meaning without adding 'some sense and wisdom' to his explanation.

"Edward Mahama should not occupy such a position because he did not inform his party about it. You stooped so low that you go and pick an errand boy position and when we talk somebody comes to your defence and say you have special duties ... is it not the same," Hassan Ayariga added.