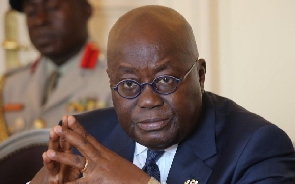 The Coalition of Civil Societies against Vigilantism has issued a one-week ultimatum to government to draw a comprehensive compensation package for victims who suffered violent attacks during the Ayawaso West Wougon by-election.
The group is also calling for government to review its position on a recent commission of enquiry report on the incident.

The Commission of Inquiry was established on 8 February 2019 by President Nana Addo Dankwa Akufo-Addo to make a full, faithful and impartial enquiry into the circumstances of, and establish the facts leading to, the events and associated violence during the Ayawaso West Wuogon by-election held on the 31 January 2019. The Commission of Inquiry on 14 March 2019 submitted its report to the President.

Government further published the Emile Short report together with a white paper in which the executive disagreed with a number of findings including recommendations that the individual who assaulted Ningo Prampram lawmaker Sam George be prosecuted.

At a press briefing on the matter on Tuesday, 24 September 2019, the Coalition against Vigilantism said government's posture on the Commission report could embolden politically motivated attacks during electoral activities hence posing a threat to Ghana's peace and security
Chairman of the group and Executive Director of pressure group Alliance for Social Equity and Public Accountability (ASEPA), Mensah Thompson has said government must revise its white paper within a week and pay out compensation or face their wrath.

"We realised that government did not exhibit any sign of empathy or sensitivity to the people who were injured during the violence.

"There was not a strong acceptance of the recommendation to pay reparations to the persons who were injured or lost their properties except to say the matter would be referred to the appropriate quarters. We demand that in the coming days government should come out with a compensation package and a clear procedure to compensate the affected victims to ensure that justice is served," he noted.