General News Thu, 26 Mar 2020
Click to read all about coronavirus →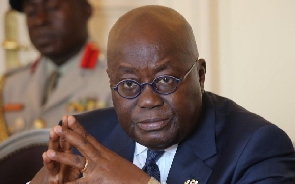 The Ghana Federation of Labour has called on the government to implement guarantees similar to what other countries are implementing to cushion employees and businesses in order to prevent the nation from grinding to a standstill in the wake of the COVID-19 outbreak.
Ghana has so far recorded 68 COVID-19 cases and two deaths.

The government, as part of measures to prevent further spread of the virus, has placed a ban on all public gathering.

Some organisations have also begun operating with skeletal staff while others are working from home.

In a letter addressed to President Nana Addo Dankwa Akufo-Addo dated Wednesday, 25 March 2020, the Ghana Federation of Labour commended government for "intensifying efforts to control the spread of the disease."

The Ghana Federation of Labour also indicated that although it is pleased "to hear about plans to mobilise retired health experts to augment operations of the front-line staff", it sees these "efforts as laudable, though some of them came rather late."

It also observed some "critical issues in the national discourse which seem to give conflicting signals to the workforce."
According to the Ghana Federation of Labour: "Whereas the medical professionals have raised concern about inadequate and inappropriate apparel for duty, employees in other sectors of the economy are apprehensive about job security as industry shutdowns are imminent because of the pandemic" and is, therefore, requesting "guarantees similar to what other countries are implementing to cushion businesses and employees to save the nation from grinding to a halt."

It also suggested government's COVID-19 committee be "elevated to a crisis committee to include other key stakeholders within and without to explore all available options and scenarios."

The federation further asked the government to "sustain the periodic press briefings" and also give "concrete information to reduce speculations and fear" as well as "spell out insurance packages for all frontline and allied staff of the health services and invest heavily in personal protective equipment (PPEs) and other services."

The GFL further entreated government to "institute guaranteed interim stimulus packages like mortgage, rent and loan reliefs, income protection and most importantly, a universal social protection for the vulnerable."

It added that although it is aware of the government's "engagement with the International Monetary Fund (IMF) and the World Bank to raise USD 100,000,000.00 to address the challenges associated with the pandemic, we expect Ghanaian philanthropists to join efforts by contributing in cash or in kind to augment the government's operations."

It also appealed to the government "to open up and tap into available expertise to beef up the efforts of the Ministry of Health, Ghana Health Service and other associated institutions" and implored the government "to consider proposals for regional lockdowns if not a total lockdown of the country."
Send your news stories to and via WhatsApp on +233 55 2699 625.