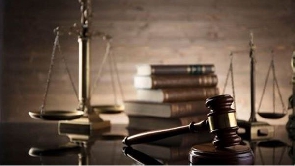 Thu, 28 Sep 2023 Source: GNA
The third hearing of the case of alleged assault at the Adisadel College has been adjourned to Wednesday, October 04, 2023, due to the absence of the presiding judge, Eric Oheneba Antwi Boasiako.
Boasiako, the substantive judge of the Cape Coast District Court II where the matter is being heard, is currently on leave and it is not clear when he would resume.

The case has, therefore, been temporarily moved to District Court I where the parties involved would perpetually seek adjournments until the judge resumes.

There was virtually no activity in court on Wednesday as the judges were attending a conference and are expected to resume sitting on Monday, October 2.

The 17-year-old student at the centre of the incident denied the charges of assault and causing harm levelled against him by the state when he made his second appearance in court on Wednesday, August 02.

His counsel, Tsiquaye Grant, had appealed to the court to defer the juvenile's plea until he finished writing his final exams, WASSCE.

But the three-member panel, presided over by Boasiako, denied the plea following an opposition by the prosecutor, Chief Inspector Jonathan Bediako.
Other members of the panel are a representative of the Oguaa Traditional Council and a representative from the Department of Social welfare.

The case was then adjourned to Wednesday, September 27, 2023, to give him the opportunity to finish with his exams.

The juvenile and his friend were reportedly involved a fight at the dormitory over a SIM card.

The fight culminated in him smashing his friend's face on a metal bed frame seen in a viral graphic video.

The incident caused a public uproar over bullying generally in schools and caught the attention of the Ministry of Education and the office of the Attorney General which initiated the legal action.
Source: GNA