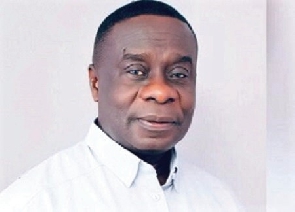 The case of James Gyakye Quayson, the former Member of Parliament for Assin North, who is facing charges of perjury and other criminal offenses, has been adjourned by an Accra High Court to June 16, 2023.
During the court session, Quayson's legal team informed the court that they had not yet received certain prosecution documents which they had requested from the Office of the Attorney General pertaining to the trial.

Deputy Attorney General Alfred Tuah-Yeboah explained to the court that the accused person's failure to receive those documents was solely due to an administrative error.

On May 17, the Supreme Court directed Parliament to remove James Gyakye Quayson's name as a Member of Parliament. The apex court ruled that Quayson was ineligible to assume the role of an MP as he did not qualify at the time he contested the 2020 election. The court's detailed reasoning behind the decision will be made available on June 7, 2023.

Currently, Mr. Quayson is facing multiple criminal charges, including deceit of a public officer (contrary to section 251 (b) of the Criminal Offences Act, 1960, Act 29), forgery of a passport or travel certificate (contrary to section 15 (1)(b) of the Passports and Travel Certificates Act, 1967, NLCD 155), knowingly making a false statutory declaration (in contravention of the Statutory Declarations Act, 1971, Act 389), perjury (as per section 210 (1) of the Criminal Offences Act, 1960, Act 29), and false declaration for office (against section 248 of the Criminal Offences Act, 1960, Act 29).

The Supreme Court issued this order in response to a writ filed by Michael Ankomah-Nimfa seeking the court's interpretation of Article 94 Clause 2a of the 1992 Constitution, which addresses the eligibility of a person to contest as a Member of Parliament in Ghana.
You can also watch the latest episode of People & Places:





YNA/WA