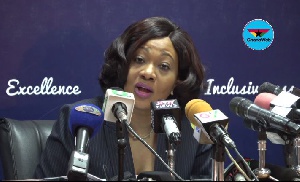 The Electoral Commission's (EC) request for an extension of time to implement the Representation of the Peoples Amendment Act (ROPAA) has been granted by the Human right Division of the Accra High Court.
The court presided over by Justice Nicholas Abodakpi on Wednesday said the leadership of the EC has changed over the course of time and it would important they are allowed.

The court said the EC has done nothing to show they have disobeyed orders that were previously made even though orders in the earlier judgement has not been complied with.
A cost of GHC8,000 has been awarded to the respondent against the EC for failing to comply.

more soon...