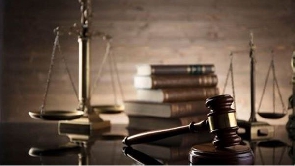 Tue, 30 May 2023 Source: GNA
A Circuit Court at Dormaa-Ahenkro has ordered Mr Siaw Yeboah, a teacher operating a poultry farm in a residential area without a permit, to relocate by Wednesday, June 21 this year or face ejection.
According to the Court, his poultry farm had been emitting an offensive odour creating a nuisance in the community.

Yeboah pleaded guilty with explanation to two counts of operating a business in a residential area without a permit and carrying a business in noxious trade; willfully causing offensive odour by keeping and rearing of poultry birds with emission of offensive odour.

The Court granted the accused person (Yeboah), a bail to the sum of GHC6,000.00 with two sureties to be justified and adjourned the hearing to June 21, 2023.

Kwadwo Akamanda, the Prosecuting Officer of, Environmental Health, and Sanitation Unit of the Dormaa Central Municipal Assembly, told the Court presided by Mr Osei Kofi Amoako that the accused person, a native of Dormaa-Ahenkro worked at the Finance and Administration Department of the Dormaa West District Education Directorate at Nkrankwanta in the Bono Region.

Akamanda said at about 0930 hours on Monday, April 12, 2021, his outfit received a complaint on the matter, saying through investigation it was established that the accused person who owned a house at Koraso, an adjoining community of Dormaa-Ahenkro was the culprit.

He said the accused was invited to report to the Unit for health education and agreed to relocate his poultry farm from the vicinity.
However, a further report was received on Thursday, November 10, 2022, that the accused failed to relocate the poultry from the place.

"Another invitation notice was served to the accused to explain why he could not relocate the birds, but he failed to honour that invitation," Akamanda said, adding that upon a series of complaints that kept coming to the Unit, a team of staff were delegated to inspect the premises of the poultry and report back.

He stated on Thursday, May 04 this year another complaint was lodged at the Unit about the offensive odour from the poultry farm especially between 1900 and 2300 hours.

Akamanda said the Unit had no option but to issue a criminal summons to the accused person to appear before the Court for further advice.

He thus pleaded with the Court to close the poultry farm immediately to avert the outbreak of respiratory disease and subsequent infections.
Source: GNA