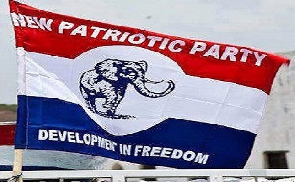 Fri, 19 Jun 2020 Source: Abdul Rahman, Contributor
The New Patriotic Party (NPP) parliamentary primaries at the Subin Constituency in the Ashanti Region has been called off.
The suspension, according reports, is due to a court injunction placed on the elections by a Kumasi High Court on Friday afternoon.

The petitioners, including Isaac Nimako, Richard Owusu Nti and Yaw Boafo asked the court to prevent the party election committee and the Electoral Commission (EC) from holding a parliamentary primary at the Subin Constituency until the illegal removal of names from the constituency album is addressed.

The indefinite injunction means the NPP cannot hold Saturday's primaries in the Subin Constituency until the court decides otherwise.

The Subin Constituency is one of two constituencies that has suspended its primaries after the Asante-Akim North Constituency was also served with a similar injection.
Some delegates in the Subin Constituency have expressed concern over the removal of their names from the NPP delegates' album for the constituency.

The group of concerned polling station executives in the constituency speaking to the media disclosed they had not received any reasons for which party executives had taken the decision to expunge their names from the delegates' album.

Joseph Boakye Danquah is slugging it out with the incumbent Member of Parliament and Deputy Works and Housing Minister Eugene Boakye Antwi.
Source: Abdul Rahman, Contributor