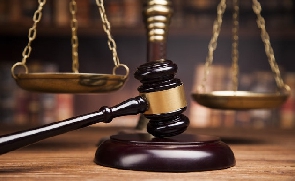 Tue, 5 Sep 2023 Source: GNA
An Accra High Court will on Friday, September 8, 2023, rule on a preliminary objection brought by the Minority on its planned protest march to the Bank of Ghana's headquarters.
The Ghana Police Service had given the Minority the green light but disagreed on the routes of the said demonstration.

It therefore filed an application against the organizers of the protest march. The organizers include Dr Cassiel Ato Forson, Minority leader, Emmanuel Armah Kofi Buah, Kwame Agbozda and Bernard Mornah.

At the High Court today, Mr Godwin Edudzie Tamakloe who represented the respondents informed the court that he had filed a preliminary objection in respect of the motion paper signed by Superintendent of Police Sylvester Asare, head of legal and prosecution of the Ghana Police Service.

Tamakloe said the motion paper of the Ghana Police Service was defective and should be struck out.

According to him, with reference to the provisions of the State Proceedings Act, 1998, Act 555, such applications should be conducted by the Attorney General or a person authorized by him.
Mr Tamakloe contended that Lawyer Sylvester Asare was not the Attorney General (AG) or an officer authorized by him (AG).

Superintendent Asare stated that the Ghana Police Service could sue and be sued, and that the filing of the injunction case before the court did not invalidate the application.

He said the Public Order Act clearly confirmed the mandate or jurisdiction of the Police to apply to the court for special events.

"This is an application of public interest, and we are competent before you."

The Ghana Police Service filed an application on August 30, 2023, to seek legal recourse over the routes selected by the Minority in Parliament for their protest march.
A Police statement said the decision was taken in the best interest of public safety after a mutual agreement could not be reached between the police and organisers of the demonstration.

Meanwhile, the Minority in Parliament has rescheduled its protest to Tuesday September 12 instead of September 5, 2023.

A statement said the routes of the protest remained the same.
Source: GNA