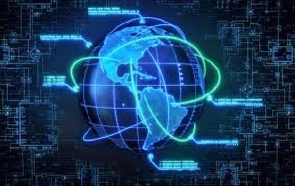 The Cybersecurity Authority has asked the public to be diligent during their online activities, especially this Easter season.
A statement issued by the Authority said "Easter is a major Christian festival that celebrates the death, burial and resurrection of Jesus Christ. Malicious actors are likely to take advantage of the season to perpetrate online fraud or scams."

"Malicious actors create fake online shops or impersonate existing businesses on social media pages, offering heavily discounted goods. Victims are enticed to send money for these deals but never receive the items."

"Malicious actors trick unsuspecting victims into sharing their mobile money wallet PIN. The scammers then proceed to make unauthorised payments or transfers from the victim's wallet. Malicious actors impersonate workers of a legitimate courier service and lure unsuspecting victims to believe they have a package that needs to be delivered for a certain fee. No delivery is made after the victims make the payment."

Recommendations

Be cautious of unsolicited emails or messages offering exciting or "too good to be true" deals connected to the Easter celebration.
Do not share your personal information such as your credit/debit card information or bank account details with anyone, especially if you do not know them well.

Use only reputable online marketplaces or retailers when purchasing items or gifts. Look for reviews and customer feedback and always insist on payment AFTER delivery. Do not pay any delivery fees for goods you did not order.

The CSA has a 24-hour Cybersecurity/Cybercrime Incident Reporting Points of Contact (PoC) for reporting cybercrimes and for seeking guidance and assistance on online activities. Call or Text-292, WhatsApp-050 160 3111 or Email -report@csa.qov.gh.