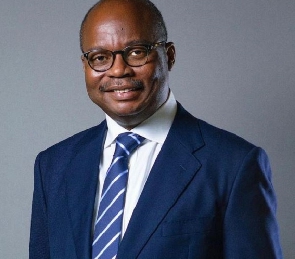 Central Bank Governor, Dr Ernest Addison, has said that all commercial banks whose capital has been affected by the Domestic Debt Exchange Programme (DDEP) will have up to September this year to submit their recapitalisation plans to the Bank of Ghana.
He noted that banks are expected to approach their shareholders before the recapitalisation exercise adding that should they encounter some difficulty in doing so, they may have to seek assistance from the yet-to-be operationalised Financial Sector Stability Fund.

"Right now, we have reduced the capital adequacy ratio to 10 per cent and we are hoping that over the next three years, the banks will be able to rebuild their capital buffers and hopefully at that time we may bring in the additional three percent capital buffer," the BoG Governor stated.

"They [Banks] have been given a period of up to September to submit their plans and we will be following up on them to ensure that instead of distributing profits that they have started making, they will use those resources to rebuild their capital reserves," he noted.

Meanwhile, the recently concluded DDEP adversely impacted the capital of all 23 commercial banks operating in the country with 16 of them recording significant losses in 2022 although five banks recorded profits in the year under review.

The Central Bank in a recent analysis also showed that commercial banks recorded losses totalling GH¢8 billion in the year under review.
Watch the latest edition of BizTech and Biz Headlines below:





MA/FNOQ