General News Wed, 31 Oct 2018
The €12.9M renovated Adomi Bridge at at Atimpoku which links the Eastern and Volta Regions may soon become a death trap following an unhealthy habit of people making away with bolts and nuts that have been used to brace the bridge.
The bridge was in December 2015 reopened to the public after being closed for 22 months for some major rehabilitation works. The rehabilitation was at a cost of €12.9 million with funds secured from the Bank of Austria.

Three years on, checks by Onua FM indicates that forty-five (45) of the bolts and nuts have been stolen, compromising the efficiency of the bridge and possibly risking the lives of commuters.

The rehabilitated bridge was commissioned by John Mahama in December 2015

The situation has been blamed on the non-availability of street lights on the Bridge.

However, the renovated bridge was commissioned with a full complement of street-lighting, but the situation as observed by Onua FM has changed.

The District Chief Executive (DCE), Samuel Kwame Agyekum, said all efforts to get the Ghana Highways Authorities to rectify the situation have proven futile.
A resident, Dr. Nana Akyeampong Kwakye in an interview with Onua FM's Yen Sempa hosted by Bright Kwasi Asempa on Wednesday said it is very dangerous using the road.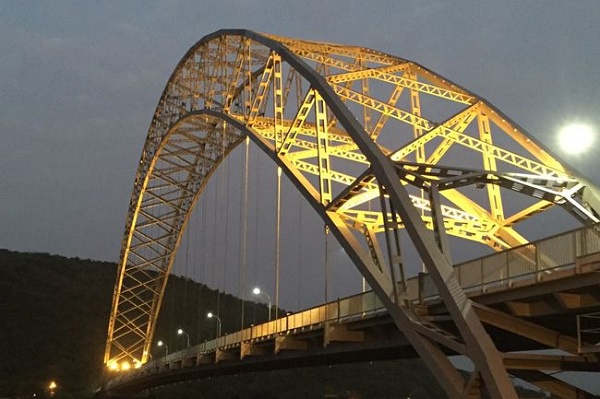 He explained "the bridge has twenty-six lights but only two are working".

"Lives are in danger. Vehicles are in danger and we have petitioned the Roads and Highway at Koforidua but to no avail", he added

Dr. Kwakye said even though the bridge links to Volta North and the Volta Regional capital, Ho, nothing has be done.

"We have told the supervisor on the tollbooth", he said.
He added that two out of the four bolts and nuts at some joints have been stolen while at some joints, all the four bolts and nuts have been stolen.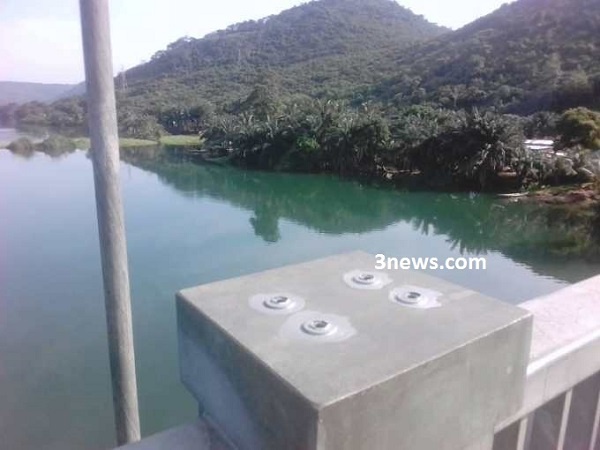 The Assembly Member for Atimpoku electoral area, Nana Yaw Ampem Darko, told Yen Sempa that "it has come to my notice. It happened about a month ago".

He confirmed that about 45 bolts and nuts have been stolen and that he reported to the people at the tollbooth, they said they were there just to collect tolls and not to repair the bridge.

Nana Darko said they don't want to demonstrate but if nothing is done immediately, they will be compelled to hit the streets and block vehicles from using the bridge to save lives and property.