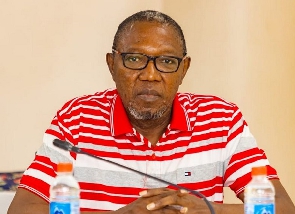 Member of Parliament for Builsa South, Dr. Clement Apaak, has described as unfair the number of days the Education Ghana Education Service has granted students who are eligible to Register to do so.
The MP says the days granted to the students were not enough.

As part of the constitutional regulation for all Ghanaian citizens to register and vote, the Ghana Education Service has granted two (2) students who are eighteen (18) years of age and older permission to go home and register for their voter ID.

A statement issued by the GES further revealed that form two (2) students are granted three (3) days effective Friday, 22nd.to Sunday, September 24, 2023.

Reacting to this, Dr. Apaak noted that the number of days is not enough.
He explained that students who are from his constituency but are studying in Kumasi, Dormaa, and Ada will not have the opportunity to go home within the period to register.

He stated that with all the challenges associated with the ongoing limited registration exercise, it does not sound right for the GES to give the students just three days.

In a tweet on X (formerly Twitter), Dr. Apaak said "Most unfair. How does GES expect a student who is a native of Fumbisi, Navrongo, Tumu, Nandom but attends a school in Ada, Kumasi, Dormaa to travel to his/her home District to register and return within 3 days; with all the challenges associated with the registration exercise?"