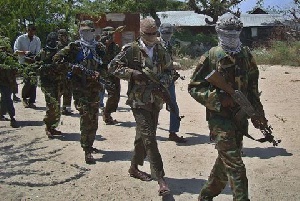 A suicide bomber disguised as a policeman has killed at least 13 police officers inside a training centre in Somalia's capital, Mogadishu, police say.
Fifteen others have been wounded in the attack, police added.

The bomber blew himself up during an early morning parade at the General Kaahiye Police Academy.
The militant Islamist group al-Shabab has frequently targeted government and police personnel in the capital.

It has not yet commented on the blast.