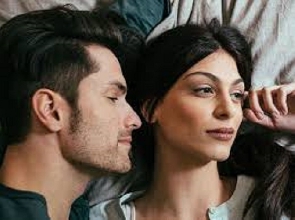 Dear GhanaWeb,
I want to clear the air by saying I am not that type of man. I do not go in for prostitutes. It happened once and that is why I find myself in this situation.

So, one Friday evening, something happened that I wouldn't disclose. What happened led me into a state of depression. I was so depressed that I felt I needed hot sex to feel okay.

I was using the Osu Oxford Street stretch when I saw the night workers standing on the road. My eyes met with this beautiful lady who was also a night worker. At that instance, I heard a voice telling me "She is the one".

I then called her and took her home. Truth be told, she was exactly what I needed to feel okay and aside from that, that night adds up to the many amazing nights of my life.

After having sex, we had a conversation and damn, she was beautiful, soft-spoken, and couldn't take my eyes off her. It was time for her to leave and I didn't want her to go but she had to leave.

From that day, I decided to take her home every Friday night but not to have sex with her. I always enjoyed her company and anytime she came around, I felt like a different person. It is difficult to take her off my mind.
I have developed some feelings for her which I know is love, but why should it be a prostitute?

I guess we can't control who we fall in love with.

What should I do?

Dear GhanaWeb is a relationship and lifestyle advice column by GhanaWeb where the GhanaWeb audience responds to your questions and problems about relationships at home, work, and beyond. Share yours with GhanaWeb mailto:via:features@ghanaweb.com.

ED/OGB