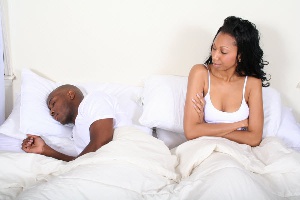 Dear GhanaWeb,
I'm a 25-year-old woman dating a 35-year-old man for a little over a year, but we have been having some petty arguments, although we still like each other.

My boyfriend is an amateur photographer, and he says he had been approached by a guy on a dating app (he only chats on there for friendship) to take his nude photos.

He brought this up in conversation and says he told the guy that he would ask me, although he seems to have made up his mind to go ahead with the shoot.

Sometimes I see gay tendencies in my boyfriend. I want to confirm for myself if he is gay or is starting to like men, even though he has denied it a lot of times.

If he isn't, why would he take the job?
Please advise me, or I may be overthinking this.

Dear GhanaWeb is a relationship and lifestyle advice column by GhanaWeb where the GhanaWeb audience responds to your questions and problems about relationships at home, work, and beyond. Share yours with GhanaWeb via:features@ghanaweb.com.



ADA/BOG