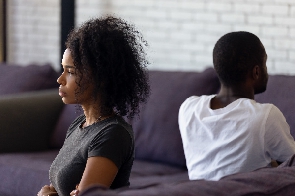 Dear GhanaWeb,
My marriage has hit a rough patch after my husband discovered my Tinder profile, and now he is considering divorce.

I must admit that I created the account in a moment of anger and frustration towards my husband during a difficult period in our relationship.

At that time, I contemplated leaving, but fortunately, we managed to resolve our issues and move forward.

However, the predicament I now face is that I can't recall the password for my Tinder account, and unfortunately, the email address I used for the backup is the same one associated with the Tinder account.

As a result, I am unable to access either account as I have been logged out of my email due to inactivity.
This situation has caused significant distress and confusion for both my husband and me. I deeply regret my actions and the consequences they have had on our marriage.

What do I do?

Dear GhanaWeb is a relationship and lifestyle advice column by GhanaWeb where the GhanaWeb audience responds to your questions and problems about relationships at home, work, and beyond. Share yours with GhanaWeb via:features@ghanaweb.com.

ADA/BB