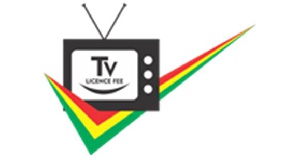 The Board Chairman of the Ghana Broadcasting Corporations (GBC), Rev. Professor Emmanuel Adow Obeng has disclosed that defaulters of the controversial TV license will not be prosecuted as earlier communicated.
The latest decision was arrived at after an emergency board meeting of the state broadcaster on Wednesday, January 10, 2018.

"The Board following an evaluation of the situation, has instructed the Management of the Ghana Broadcasting Corporation (GBC) not to pursue any activity, or set the processes, leading to the prosecution of any individual for the nonpayment of TV license fee", he revealed in a statement.

TV license collection has become a major issue under discussion in the country over the past weeks. Some prominent politicians and media personalities have rebelled against the levy saying the state broadcaster has not proven itself enough to convince the publics
Some lawyers have described the TV license law as 'archaic'.

The Pro – NPP Pressure group, Alliance for Accountable Governance (AFAG) has described the levy as 'needless'.