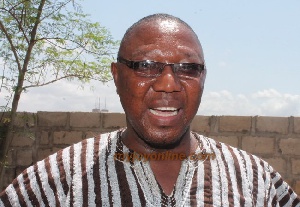 The Member of Parliament (MP) for Builsa South Constituency, Mr Clement Apaak insists that the current government must deport the two ex Guantanamo Bay detainees as they have always desired.
According to him, the New Patriotic Party (NPP) while in opposition made mince meat out of their presence in the country and does not see any reason why they will continue to keep them in the country through parliamentary ratification.

"The desire of the NPP was for them to be deported and I think once the Supreme Court has ruled that their presence in the country is illegal, they must be deported back to the US where they were brought", he stated.

The Builsa South lawmaker warned that any plans by the current government to reverse its earlier position through a parliamentary ratification to keep the two Gitmos will confirm that it is was for populist reasons it took its earlier reasons in 2016.

The Supreme Court on Thursday ruled that the two GITMO detainees accepted by the John Mahama led administration are living illegally in Ghana.
A seven-member Supreme Court panel presided over by Chief Justice Sophia Akuffo by six to one (6 -1) majority decision said the two in the country are illegal since the then government allowed them into the country without prior approval by Parliament.

Margaret Bamful and Henry Nana Boakye last year sued the Attorney General and Minister of Justice as well as the Minister of Interior, accusing government of illegally bringing in the two former Gitmo detainees, without recourse to the laws of the land.

Members of the NDC are daring the current government to deport them as it has always asked since the ruling has now gone in their favour.