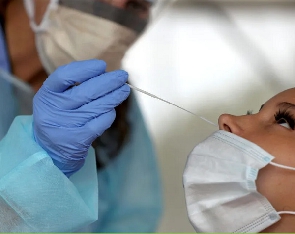 Sat, 22 Jul 2023 Source: GNA
Dr Gifty Amugi, the Western Regional Deputy Director of Public Health, has encouraged residents to fully participate in the COVID-19 vaccination exercise.
The vaccination exercise, which runs from Wednesday through to Sunday, July 23, is aimed at improving the number of vaccinated people to aid in the country's goal to attain herd immunity.

Dr. Amugi, in an interview with the Ghana News Agency, said though the COVID disease was no more a global threat, it was still a public health concern and pleaded with Ghanaians to vaccinate against the condition.

In the Western Region, she said, about 70 per cent of the eligible population had received one dose of vaccine and 50 per cent were fully vaccinated in the Region.
Meanwhile, the region, needed at least 70 per cent of the eligible population to receive two doses of the vaccine.

She also encouraged those who had already taken the two doses to take the booster in fortifying their bodies against the condition.
Source: GNA