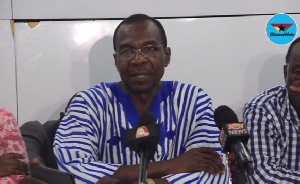 The Ghana Journalists Association (GJA) says the decision by the board of directors of the Ghana Broadcasting Corporation (GBC) to ask Director General Dr Kwame Akuffo Anoff-Ntow to proceed on leave is wrong.
The Association said the decision infringes upon the 1992 Constitution, which gives such powers to the National Media Commission (NMC).

It said the setting up of an interim management committee (IMC) to perform functions in the absence of Dr Anoff-Ntow even worsens the case.
"That amounts to the usurpation of the NMC's constitutional mandate," GJA said in a statement dated January 18, 2018.

More to follow…