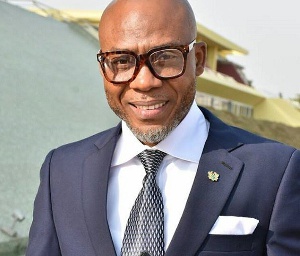 Members of the Tamale Metropolitan Assembly (TaMA) have passed a vote of no confidence against the Chief Executive of the TaMA, Iddrisu Musah.
Among other things, the members stated that the Mayor is mismanaging the "Assembly's meagre resources by paying his self-appointed personal assistants each at GHS1,400".

In addition, they accused the Mayor of "constituting and paying 61 member non-functional Task Force which cost the Assembly GHS 9, 150.00.
A resolution on Wednesday, October 25, with signatures of about 31 members stated that: "The undersigned Assembly members of Tamale Metropolitan Assembly, having lost confidence in the Mayor of Tamale Metropolitan Assembly, Honourable Iddrisu Musah, hereby resolved in accordance with Order 17 (3) of the standing orders of District, Municipal and Metropolitan Assemblies of Ghana, on this day, 25th October, 2017."

Other reasons for the demands to remove Mr Musah, as stated in the resolution sighted by ClassFMonline.com, include awarding contracts without due process, disregarding and disrespecting Assembly Members, taking and acting on serious issues without the prior approval of the Assembly, lying to and with-holding information from members and the people of Tamale, and acting in a very hostile manner to members.