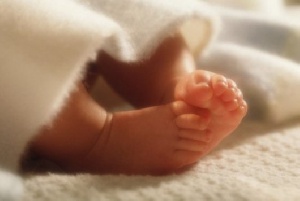 Officers of the Social Welfare Department in the Central region have clashed with the embattled director of the Ankaful Psychiatric Hospital, Dr. Eugene Dordoye over the latter's decision to hand over a baby of a mental patient to a woman for upkeep rather than the Social Welfare Department whose mandate it is to house such children.
Ultimate News' has gathered that the Medical Director of the Ankaful Psychiatric hospital, Dr Eugene Dordoye released the child born by a mentally ill patient admitted at the hospital to a supposed Good Samaritan instead of the Department of Social Welfare and without the latter's consent sparking animosity between the two.

The Central Regional office of the Department of Social Welfare says though it is its duty to determine where and how a child of such a mother is kept, Dr Dordoye kept the child to himself whilst its mother was on admission.

Persistent attempts by the department to impress on the doctor to release the child proved futile.

It would be recalled that some staff of the Ankaful Psychiatric hospital in a recent petition to the CEO of the Mental Health Authority and others highlighted this issue as one of their main concerns against the medical director of the facility and demanded his removal.
The Central Regional Director of the Department of Social Welfare, Mr. Smith Dankwa says he is disappointed at the decision by Dr Dordoye to release the child to the supposed Good Samaritan because the department should handle such actions.

He says his outfit is investigating the matter to get to the bottom.

He added that he has invited the Good Samaritan but she is yet to respond.