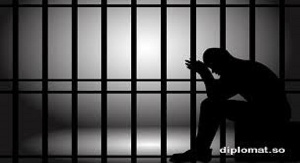 Welfare Officer of Nigerians Association in Ghana, Emmanuel Chibueze, has asked the Ghanaian community and the entire world to stop tagging Nigerians as criminals.
Trade disputes frequently arise. Ghanaian officials complain that Nigeria maintains unreasonable restrictions on Ghanaian goods. Nigerian banks in Ghana are being forced to recapitalize ($60 million minimum) by the end of this year, while Ghanaian banks have an extra year.

Security forces arrested three Nigerian citizens in connection with their kidnapping of two Canadian women who were abducted in Ghana earlier this month.

However, Emmanuel Chibueze exclusively told Kwame Tutu host of Anopa Nkomo on Kingdom 107.7 FM on Monday urged the Security agencies in Ghana to deal with them if they go against the laws in the country.

The tension between Nigerians and Ghanaians was highlighted when some Nigerians in Ghana recently charged that the news in the media in Accra overplays crime stories involving Nigerians.

But the leader of Nigerians Association in Ghana said Nigerians are not criminals as being speculated and if any of their citizens go against the laws of Ghana, they should be dealt with accordingly as individuals.
"Nigerians are not criminals as being speculated all over Ghana, Nigerians are good people in which we share a great relationship with most Ghanaians. Issues of robbery and kidnapping happen everywhere in the world saying is not only Nigerians who are noted for criminal activities in the world, but 'Emmanuel Chibueze also reiterated to Kwame Tutu.

The current aggravation with Nigerians in Ghana is the result of a regional power shift, say some observers. Ghana's fortunes are on this rise as its democracy appears stable and the economy is on the verge of receiving a boost in oil revenue. Nigeria, on the other hand, has become synonymous with internet scams, corruption and violence.

Nigerian banks have a strong foothold in Ghana, home to more than 1 million Nigerians, many of whom were attracted to Ghana's growing economy and safe living conditions. Nigerian investments in Ghana's economy total $1 billion, according to Nigeria's High Commission in Accra.

Nigeria in the early '80s deported an estimated 1.2 million Ghanaians who had come in to take advantage of the Nigerian oil boom. Ghanaians were blamed for Nigeria's economic and social problems, including rising crime rates.

Emmanuel Chibueze, however, believes that a country that refuses to downplay with its laws when a non-citizen falters makes a great stride in the economy adding that people who go contrary to the laws must be dealt with seriously without favour or otherwise.