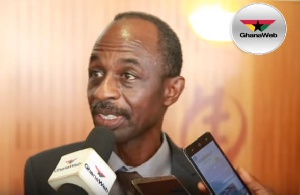 The General Secretary of the NDC, Johnson Asiedu Nketia, has cautioned the government against the use of propaganda
He added that it should not be used in the prosecution of former public officials

He went on to say that the courts should be the best place to try such persons

The General Secretary of the National Democratic Congress (NDC), Johnson Asiedu Nketia, has cautioned the present government against using propaganda to try former public officials.

In a report by www.mynewsgh.com, he argued that the New Patriotic Party's (NPP)'s approach in fighting corruption is flawed and as such the right procedure would be used in prosecutions.

In an interview with Atinka FM, he added that former public appointees should be tried before competent law courts, so they can defend themselves if necessary. To him, the continuous accusations emanating from the camp of the NPP clearly indicates that there is little they can do to fight corruption.
"As a country, if we are not able to fight lies there is no way we are going to fight corruption". He stated.

General Mosquito further stated that indiscipline is prevalent in the Ghanaian society, and as such it is almost impossible to fight corruption in the country.

According to him, the NPP accused the NDC of corruption during the 2016 elections, and because such charges were unfounded, they (NPP) are finding it hard to fight corruption themselves.

He continued by saying that, "the Nana Addo led government must know that, 'corrupt' officials are not going to be judged by propaganda machinery of their party nor pliable media.

Instead, judges are going to make their ruling based on facts and evidence".