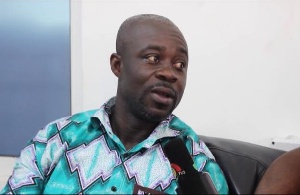 The Ghana Education Service (GES) has said it will organise extra classes to augment the regular double track system so that students on vacation can be engaged while they wait their turn to go to school.
Deputy Public Relations Officer of GES, Isaac Asiedu Odei disclosed to TV3 that the extra classes will be held in church halls, community centers and private schools across the country for students on vacation.

He explained that some church halls and community centres are already being used for extra classes as such the ministry will take advantage of the situation.

"You know we have a lot of church halls or community centres…it's a temporary kind of structure and you know people are organising classes in some of these structures already and we can even take advantage of some private schools, when they close we can also go in there," he explained.

Mr. Odei also disclosed that government is going to place about four teachers in "every district or circuit" to do the classes.

He noted all stakeholders have been duly consulted and are in the know of what is going to happen.

Background
The government announced that its Free Senior High School policy would run on a double-track system from September 11 this year to create room for more students to be admitted, using the available educational facilities.

The policy, which takes effect with a first batch labeled 'Track Green', is expected to convert the senior high school calendar into a semester system.

With the new system, the first year students will be split into two groups: Green Track and Gold Track, and attend the first phase of the first semesters in 41 alternating days.

This means that while the Green Track is in school for 41 days, the Gold Track will stay at home.

President Akufo-Addo had noted that the double track system is not an invention but an adoption, which has worked in other countries including the United States.

But many including some educationists and key members of the National Democratic Congress (NDC) have raised concerns about the new system, which they say, will bring the country back to a shift system.