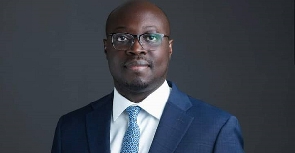 The newly appointed leader of the minority caucus in parliament, Cassiel Ato Forson has accused the Governor of the Bank of Ghana, Dr. Ernest Addison of breaching the regulations guiding the work of the central bank.
According to him, Ghana's current economic challenges including the high inflation and hikes in Monetary Policy Rate is a result of the actions and inactions of the central bank.

"Inflation is largely @54.1% & MPR is now @ 28%. We are largely here because BoG has so far printed over GH¢50bn in one year & depleted net intl reserves to record low as of end-Dec. 2022," he wrote on social media.

The Minority Leader, however, cautioned that the people whose actions have caused this development will be held responsible for their deeds.

"Those destroying livelihoods of Ghanaians will soon be held to account," he added.

Ato Forson was last week announced by the NDC as its new leader in parliament in a reshuffle of the party's caucus leadership.
His appointment according to the party is critical to the fortunes of the NDC in the 2024 elections owing to his economic background.

Cassiel Ato Forson was a deputy Minister for Finance in the erstwhile administration of President John Dramani Mahama and was previously serving as the Ranking Member on the Finance Committee of Parliament in the current Parliament.


Cassiel Ato Forson(PhD) (@Cassielforson) January 31, 2023
GA/SARA