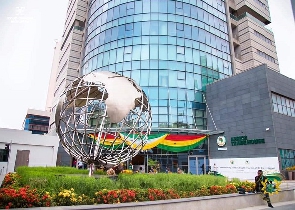 A former Head of the United Nations Office for West Africa and the Sahel, Dr. Mohammed Ibn Chambas, recently delivered the 2023 Adebayo Adedeji Lecture, titled: 'Governance, Social Contract, and Economic Development in Africa: Looking Back, Projecting into the future'– and called for the acceleration of the ideals of Pan-Africanism to break the barriers that separate Africans, and make African states weak individually.
The annual lecture aims at preserving the legacies of Prof Adedeji, one of the founding Executive Secretaries of the UN Economic Commission for Africa (ECA), and an eminent Pan-Africanist.

Dr. Ibn Chambas noted that one of the pieces of work towards achieving the agenda 2063 is the African Continental Free Trade Area (AfCFTA).

He observed that AfCFTA is expected to cause an increase in intra-regional trade – from the mere 17% of total trade it now, to a level approaching that of other successful regions; 31% in North America, 59% in Asia or 69% in Europe.

"Without a doubt, effective governance and a strong social contract are critical to the successful implementation of the AfCFTA", he added.

This requires that free movement of persons, goods and services must accompany our Pan-African initiative of the African Continental Free Trade Area (AfCFTA), Chambas stated.

"A united Africa is our best chance to weather the storms and create a prosperous Africa for the future".
The former Ghanaian diplomat and international civil servant stressed that while external dynamics, theoretically need not be totally negative, there is hardly any example in Africa in which external efforts have successfully aided/nurtured any of the African Union member states into shared prosperity.

For instance, Africa has 60% of the world's best solar resources, according to the International Energy Agency, Dr. Chambas believes we can leverage this to produce clean energy for millions of people across Africa and beyond.

"Minds and attitudes are responsible for the outcomes of all development efforts. What people perceive about themselves and the external environment influences to a great extent what they can achieve for themselves".

In concluding, Chambas noted that it is important to state unequivocally, that our goals on trading among ourselves will not be realised if we do not have the productive capacity for goods and services that are necessary for the desired exchanges.

"To scale up trade among ourselves, we must equally step up the production of goods and services".