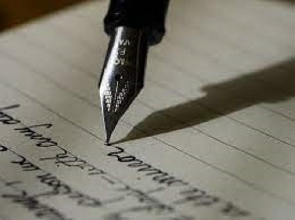 The Environmental Protection Agency (EPA) is advocating a lead prevention and reduction policy for the country to reduce the use of lead to safeguard the environment.
We support this move because the World Health Organisation (WHO) has identified lead as one of 10 chemicals of major public health concern that need action by Member States to protect the health of workers, children, and women of repro­ductive age.

Thus we think the EPA suggestion or proposal must be given urgent attention.

The WHO states that lead is a naturally occurring toxic metal found in the Earth's crust and that its widespread use has resulted in extensive environmental contamination, human exposure, and significant public health problems in many parts of the world.

Then it gives some important sources of environmental contamination as mining, smelt­ing, manufacturing, recycling activities, and use in a wide range of products such as lead-acid batteries for motor vehicles; paints, solder, stained glass, lead crystal glassware, ammunition, ceramic glazes, jewelry, toys, and some traditional cosmetics such as kohl and, of course, Chi­lo (a traditional eyeliner mostly used in the northern parts of the country).

The WHO says it is, therefore, currently preparing guidelines on the prevention of lead exposure, which will provide policymakers, public health authorities, and health professionals with evidence-based guidance on the measures that they can take to protect the health of children and adults from lead exposure.
This means the EPA has a reference point to the source to put together its Lead Prevention and Reduction Policy.

The health hazards of lead are such that every effort must be made to reduce its exposure if its use cannot be avoided.

Imagine that lead can cause irreversible harm to children's development, primarily their intellectual potential and be­haviour.

The WHO is concerned that at high levels of exposure to lead, the brain and central ner­vous system of children can be severely damaged, causing coma, convulsions, and even death.

The global organisation says children who survive severe lead poisoning may be left with permanent intellectual disability and behavioral disorders.
Specifically, lead can affect children's brain development, resulting in reduced intelligence quotient (IQ), behavioural changes such as reduced atten­tion span and increased anti­social behavior, and reduced educational attainment.

Lead exposure also causes anemia, hypertension, renal impairment, immunotoxicity, and toxicity to the reproductive organs.

It must be noted that adults too can suffer from lead pollu­tion or exposure but children are at the highest risk, as their developing nervous system is a particularly vulnerable period.

The unfortunate thing is that there is no known safe blood lead concentration.

Among adults, long-term harm of lead include increased risk of high blood pressure, car­diovascular problems, and kidney damage. Exposure of pregnant women to high levels of lead can cause miscarriage, stillbirth, premature birth, and low birth weight.
Considering the negative effects of lead on the environment and health of Ghanaians, we are happy with the EPA survey and the actions it intends to take to help the situation.

Our only worry is why it has all this while not acted on addressing lead issues associ­ated with the locally-fabricated aluminum cookware, known as "Dadesen", which has been identified to contain lead that can leach into food during cooking.

When was this discovered? We think there is an urgent need to tackle the problem, given the fact that it is a common cook­ware in the country.