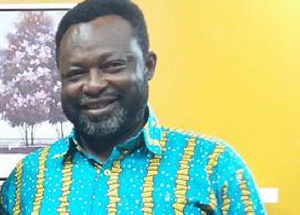 A Former Member of Parliament (MP) for Builsa North Constituency in the Upper East Region, Mr. Timothy Awotiirim Ataboadey, says educated elites are more corrupt than the 'illiterates' in every society.
Mr. Timothy Awotiirim Ataboadey disclosed this on GBC's behind the news in an exclusive interview with George Asigli.

His assertion comes in response to the reason some educated persons fail to get the nod to parliament because they may not want to be tagged as liars and to help moderate the society.

"Even the educated ones are liars. They even lie more than our brothers and sisters and our fathers who are at home and have not been to school. Who are those engaging in corruption, is it our brothers who are not educated? He retorted, it is the people who went to school and having been in positions at the various public offices. The auditor's reports reveal how much those who get the opportunity to be at higher positions in the public sector dupe the country". He lamented

He grieved over the fact that, educated people have always taken advantage of the uneducated in the society.
Responding to questions as to whether it is necessary for a person to acquire higher level of education before they can represent their constituent in the parliament, Mr. Awotiirim said:"everyone needs some level of education in all aspect of their lives, not only MPs".

Over the past week a research conducted by the Institute of Economic Affairs (IEA), has it that, constituents wanted their MPs to have some level of education before they can represent them in parliament.

Many have already debunked the notion, saying it is not necessarily for them to acquire a degree but being able to read and understand is enough.