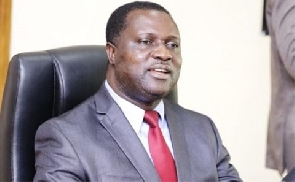 The Ministry of Education says abolishing the teacher licensure examination will result in the churning out low quality teachers.
A deputy education minister Dr. Yaw Osei Adutwum who was reacting to former president John Mahama's proposal to abolish the exam insisted the examination is key to improving quality teaching and learning.

Dr Adutwum revealed that a decision in the 2016 budget to implement the licensure exams, indicating that Mr Mahama met the teacher unions and agreed to implement the exam policy.

After the New Patriotic Party took over the governance of Ghana in 2017, it was agreed that the policy was a good for which the government started its implementation despite agitations by some civil society groups and teachers.

The Minister has therefore expressed worry the former president has made a u-turn to abolish the licensure exams.
He described the proposal as unfair.

Reacting to the former president's comments on the decision by government to buy past questions for final year students of free SHS, Dr Adutwum underscored the need to get the students past questions to assist them in their final exams.

He again indicated, government has not abandoned the E-block schools started by the previous administration as is being alleged.

He asked the former president to set up a strong team to assist in his campaign.