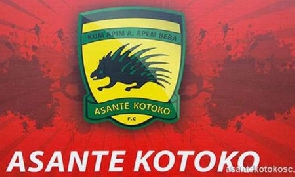 Asante Kotoko have announced that a member of its Communications Team Edwin Okyere Boateng has resigned.
A statement read: ''Management has taken notice of the resignation of Mr. Edwin Okyere Boateng, who until his resignation, was a member of the Communications Team of the club.

''Management has by this statement, accepted his resignation. We are grateful for his efforts during his short stint with the Communications Team and wish him well in his future endeavours.''
Okyere claimed he was leaving his position because of his tight schedule in a letter submitted on Monday.