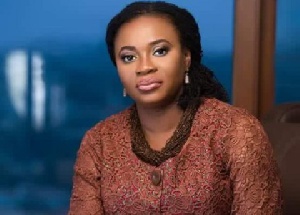 The Coalition of Domestic Election observers (CODEO) has described as arbitrary the filling fee charged by the Electoral Commission (EC) for presidential and parliamentary candidates in the 2016 general polls.
This was captured in a communique released by CODEO after the Stakeholder Review Workshop On Ghana's 2016 Presidential and General Elections organized in Accra.

Some political parties including the Progressive People's Party (PPP) challenged the EC in court after it announced the filling fee for the polls. The party had argued that, the fee was arbitrary and outrageous.

''Fees set for filing by candidates, obtaining accreditation for domestic election observers and media were arbitrary. For example filing fee of GHC 50,000 for the presidential and GHC 10,000 for the parliamentary candidates in 2016 was too high,'' the communique said.

The participants despite commending the EC raised concerns over what they termed as gaps which the EC could work on to improve future elections.

On the issue of the voters register, the communique noted: ''Persistent gaps with the credibility of the voter register, particularly the issues relating to establishing the eligibility of registrants, challenges with cleaning the register to remove names of the deceased, and in the conduct of periodic and continuous voter registration exercises.
It added: ''Mistrust and suspicion still exist between the EC and some political parties. The EC's lack of transparency and engagement with political parties and candidates on some electoral processes. For example, the debacle over the disqualification of some presidential candidates during the candidate registration process could have been avoided if the EC had adopted a more transparent and engaging approach.''

On the participation of women, the communique said: ''Issues of exclusion still remain in terms of opportunities for women in the political and media space during elections. Female candidates' access to media was generally limited; however, women did not fully utilize the few media opportunities granted to them to articulate their views and issues.''

Touching on vote buying and abuse of incumbency it said, ''vote buying and selling bedevil Ghanaian elections. ''The continuous and uncontrolled abuse of incumbency during elections is of major concern.''

The communique said, ''the media did not give sufficient attention to issues of concern to the development of citizens during the election.

It added, ''the delays in results collation and releases, in respect of the Presidential elections, nearly marred the incident-free polling process. The rising cost of campaign financing on the part of political parties and funding of elections are of concern and steps must be taken to address them. Enforcement of electoral rules by the EC and political party accountability remains weak,'' it stated.