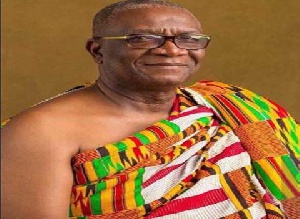 Member of Parliament (MP) for Amenfi Central, Peter Kwakye Ackah has called on Parliament to legislate how members of the House and leaders in the country seek medical care abroad.
According to him, the legislators should enact a law that will ensure that no leader flies out of Ghana for medical attention but rather utilize the country's health facilities.

Commenting on the demise of the Ayawaso West Wougon MP, Emmanuel Kyeremateng Agyarko who passed away on Wednesday, November 21, 2018 in the United States of America, Hon. Kwakye Ackah told host Kwami Sefa Kayi on Peace FM's 'kokrokoo' that it is about time laws were made to restrict the country's leaders from patronizing health facilities abroad to set good leadership example to the Ghanaians.

He noted that if his call is adhered to by the legislators, it will make sure that the hospitals in the nation are well-equipped to meet international standards and the services of more qualified doctors employed to beef up confidence in Ghana's health system.
"I call on Parliament to enact laws to restrict any leader from seeking medical care in a foreign country. If you're a leader, you should sacrifice and ensure that high quality hospitals are established to take care of you. You can travel abroad for medical attention as a private individual but not in the case where the country's money is used to fly you out of the country," he said.

The Amenfi Central MP expressed his deepest condolences to the family of the late MP, describing the deceased as an affable man of integrity and someone who wasn't overly partisan.