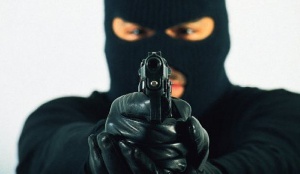 The Assembly Man for Adjamesu electoral area in the Bekwai Municipality of the Ashanti Region Eric Osei Assibey was yesterday (Thursday) 6:45pm robbed in his shop.
Eric Osei Assibey revealed that when he was about to close his shop, the gun wielding robbers numbering 3, stormed his mobile money and phones shop with threats of gunning him down if he fails to give them all his money.

Eric Osei Assibey speaking to Abusua FM's Osei Kwadwo said the robbers took away the money meant for mobile money transactions and new phones he sells in the shop.

"Around 6:45pm I was in my shop including my two brothers, the robbers came in with guns and they ordered us to surrender all money on me else they will kill us, so I showed them where the money was and they made away with the money meant for mobile money transactions and some new phones," he said.
The Senfi Divisional Police Command phoned the Highway patrol team but when they came the robbers had bolted away.

No arrest has been made so far.