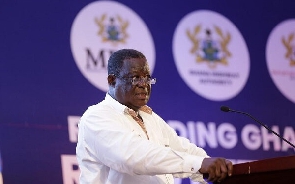 Minister for Roads And Highways Kwasi Amoako Atta has stated that despite the hardships and COVID 19, the government has not stopped constructing roads as promised the people of Ghana.
Speaking in Accra, he stated all the regions have had a fair share of all promises made to Ghanaians regarding development and construction of roads.

"It is a privilege for me to state that government has achieved significant improvement nationwide despite our challenges to bare with the deadly pandemic COVID 19", he stated.
He also cautioned drivers to adhere to road signs to avoid turning the roads into death traps and any casualties during the festivities.