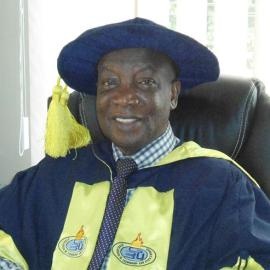 The Reverend Dr. Kojo Osei-Wusu, former President of the Ghana Baptist Convention, has called for all-out war on corruption - to make it a disincentive.
He indicated that it was by so doing that the government's dream of "Ghana beyond aid" would be realized.

Delivering the sermon at a New Year service at the Grace Baptist Church in Amakom, Kumasi, he said, everybody should be part of the effort to remove the canker.

"Making 2018 your God's year of favor" was the theme he chose for his sermon.

The Rev Dr. Osei-Wusu said there was every reason for Ghanaians to be confident and hopeful about the nation's future, if they could win the war against the evil of corruption.

He asked the people to mend their ways and accept to uphold the values of integrity, sincerity and accountability.
At the Church of the Lord Brotherhood, Primate S. K. Adofo, the Spiritual Head, said the nation had every reason to be thankful to God for his enormous blessings and mercies.

"The Lord has been kind and gracious to us, having piloted us safely through many pitfalls and the political rivalry of the past year."

He reminded the people to be forgiving, live in unity and harmony, adding, "We should be each other's keeper."

Primate Adofo added that they should ensure good work ethics and avoid anything evil.

He also spoke of the need to give strong backing to the government in the implementation of its development agenda.
Delivering the sermon at the Gospel Revival Church, Bishop J.N.K. Boateng, urged everybody to improve their attitude to work to help increase productivity.

Absenteeism, laziness and loitering during official working hours should not be carried into the New Year.

He also counseled the youth against the unbridled lust for money, driving many into unspeakable crimes.

He encouraged them to treasure hard work and said that was the path to life success.