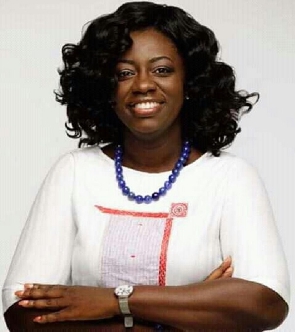 The Member of Parliament for Ablekuma North Constituency in the Greater Accra Region, Sheila Bartels has bemoaned the negative impact of ineffective laws on sexual harassment in the country.
She claims that the country's sexual harassment laws are not robust enough to safeguard women from being abuse, thus endangering their wellbeing.

Speaking at the University of Ghana's Political Science department on the topic "Gender/Women and National Politics in Africa," she maintained that sexual harassment happens everywhere and is not just a problem in politics therefore authorities must take it seriously.

The lawmaker further explained that the severity of sexual harassment is largely determined by the community's legal laws, so lawmakers must make the laws more stringent in order to act as a deterrent.

"I think sexual harassment is not only in politics, but it is everywhere and the degree of this harassment varies depending on the kind of environment and the legal laws that exist within that particular state, so the laws must be strong to serve as a deterrent.

"…but I strongly believe that generally, our sexual harassment laws are not strong enough to protect women from being harassed and other things," she said.
She added "I believe that it is very necessary that we help the women who are coming up to appreciate the fact that they must intentionally choose to be in leadership and must understand what it will take to do so.

"And so, when people like us, who have been able to break that barrier, we are able to come in and share our experiences, I think it gives more positive or direct impact on encouraging and motivating us to know that we can do it," she added.

For her part, a Senior Lecturer at the Political Science department, Dr Rosina Foli added that is very vital to apply practical experience in lecturing so that students would understand the substance of the course. She also added that women should be encouraged to take up challenging roles in national development.

You can also watch this episode of People & Places here:


Watch the latest episode of The Lowdown below:



AM/SARA